<< Previous | Next >>
Archive of Published Issues: 2020
Front Matter
Front Matter associated with this Archival Unit includes:
Metadata
Metadata associated with this Archival Unit includes:
Journal URL
https://journal.ikipsiliwangi.ac.id/index.php/jpmi
Title
JPMI (Jurnal Pembelajaran Matematika Inovatif)
Publisher
IKIP Siliwangi
Description
JPMI, Jurnal Pembelajaran Matematika Inovatif diterbitkan oleh IKIP Siliwangi Bandung. JPMI mempublikasikan hasil penelitian bidang pendidikan matematika yang berkaitan dengan pembelajaran matematika mulai sekolah dasar hingga perguruan tinggi.
Keywords
Innovative Journal; Jurnal Inovatif; Journal of Mathematics Education; Jurnal Pendidikan; Jurnal Pendidikan Matematika; Jurnal Pembelajaran; Jurnal Pembelajaran Matematika; Mathematics Education; Pendidikan Matematika
Language(s)
Bahasa Indonesia (id_ID)
English (en_US)

Publisher Email
wahyu@ikipsiliwangi.ac.id
Copyright
The author is responsible for acquiring the permission(s) to reproduce any copyrighted figures, tables, data, or text that are being used in the submitted paper. Authors should note that text quotations of more than 250 words from a published or copyrighted work will require grant of permission from the original publisher to reprint. The written permission letter(s) must be submitted together with the manuscript.

LOCKSS system has permission to collect, preserve, and serve this Archival Unit.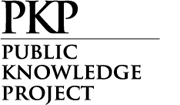 Open Journal Systems was developed by the Public Knowledge Project.